COMPANY PROFILE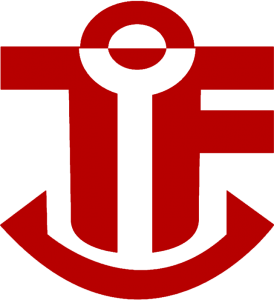 Our company has been established in 1978, with the sole purpose of supplying quality spare parts and services to our customers.
Initially and until 2008, our company has acted as the sole agent for S.E.M.T. Pielstick in Greece, dealing with a vast clientele of more than 400 vessels equipped with the PIELSTICK brand of engines, as well as a large number of Land Applications and installations on Hellenic Navy vessels.
In 2009, we have shifted to exploring new markets, which led us to a close cooperation with JFE Engineering Corporation in Japan, eventually concluding with an agency agreement for their complete product range and technical services.
Historically, our deep involvement in all kinds of maintenance and repair routines, has enabled us to accumulate knowledge that we are happy to share with our customers, so that their engines can run efficiently and trouble-free. With the provision of technical expertise been the backbone of our organization, we aim to support our customers and are proud to provide one-stop services.
In 2014 , our position in the market and our consistent growth over the last 35 years enabled us to move into a new sector namely Gas Turbine spare parts and services supply.
 In 2019, a distributor's agreement has been signed with Quantiparts – a Wärtsilä Company, for the spare parts supply and support of their product range which includes the classic Wartsila engine brands such as Deutz-MWM, Deutz-KHD, Vasa 14/22/24, Stork, Bolnes, GMT, Poyaud, Nohab and more.
Our customer base is, genuinely, world-wide. From long-standing customers in Europe, to Cruise ships in the USA, Greek ferry companies, Latin America ferry companies and Power Plants throughout the globe.
SCOPE OF SUPPLY
Our aim is to provide complete solutions to our customers – focusing on their actual needs – both in terms of commercial and technical efficiency.
Our supply range currently includes spare parts for :
OEM and suitable parts for all PIELSTICK engines regardless of the type or engine maker

Suitable parts for MAN 48/60 A/B/C engines

DEUTZ MWM – 1822 | 234 | 440 | 441 | 444 | 484 | 510 | 500 | 501 | 601 | 602 | 604 | 604B | 616 | 620 | 645

DEUTZ KHD – 350 | 358 | 528 | 540 | 545 | 628 | 640 | 816

SULZER A/S – A20 | AL20 | A25 | AS25 | AT25 | S20 | S20(u)

WARTSILA DIESEL – VASA 14 | VASA 24 | VASA 22 ABC | MD/HF | 22/26

STORK WERKSPOOR – DR0210 | F240 | SW280 | TM410 | TM620

NOHAB – F10 | F20 | F30 | WN25 | WN25DF | WN25SG

POYAUD – UD150 | UD18 | UD23 | UD25

CREPELLE – CR26 | CR26VDF | SN | SN2 SN3 | SNSRR | PSN | PSNSRR

GRANDI MOTORI TRIESTE (GMT) – GMT210 | GMT230 | GMT320 | GMT420
TECHNICAL SUPPORT
In order to achieve maximum efficiency in every aspect of our relation with our customers, our team of specialized engineers is available to undertake the supervision of maintenance works and damage repairs, around the globe.
With credentials beyond any doubt, our engineers are highly skilled and experienced to undertake any task. Our reporting is frequently used for cause of damage determination and our technical expertise is utilized by many major marine and land application users in order to maximize efficiency and cost effectiveness of their installations.
CONTACT US
Main Office:
1, Possidonos Ave.
174 55 Alimos
Athens – Greece
Tel : +30 210 9854340
Fax: +30 210 9854345
Email: spares@tradeforce.gr